Stunning Cedar Wood Fencing Installed for Properties in Meridian, ID & the Treasure Valley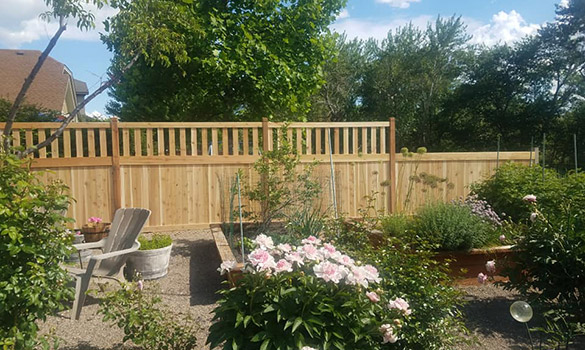 Cedar wood fencing is one of the most popular fencing options on the market, and for good reason. Cedar offers many benefits over other kinds of wood and complements just about any architectural style. Interested in having a cedar wood fence installed at your property in Meridian, Idaho, or elsewhere throughout the Treasure Valley? Treasure Valley Fence can guide you through the process of selecting the right fencing type and style to fit your needs and preferences, and we'll complete the installation with precision and care. We also offer maintenance services for old fencing that could use a facelift.
The Benefits of Cedar Wood Fencing
When investing in a new fence, it's a good idea to do your research and choose a material that meets your needs. Here are a few of the reasons cedar wood fencing remains one of the most popular choices among residents of the Treasure Valley:
It offers decent durability for a lower price
Repairs can be performed easily, extending its lifespan
It is stable and doesn't easily warp or shrink
It contains natural oils which deter insects
At Treasure Valley Fence, we strive to make the perfect fence affordable for all. If you're worried about the cost, be sure to ask about financing your cedar fence installation.
Cedar Wood Fence Maintenance
Cedar wood fencing is durable, but it doesn't maintain its beauty forever. If your old cedar wood fence could use some TLC, Treasure Valley Fence can help. We offer staining services for new cedar wood fence installations and existing cedar wood fencing. Staining your cedar wood fence will not only improve the look of your fence but also drastically improve its lifespan—by treating this already durable wood, your fence can last up to 20 years! We also provide fence maintenance services such as replacing old or damaged pickets.
Learn More
If you're interested in learning more about cedar wood fencing, you're in the right place. Treasure Valley Fence is a leading fencing contractor in Meridian, serving homeowners and business owners throughout the Treasure Valley. Contact us today to have all your questions answered.