Company Background
Since 2005, Chris Henry has been serving the fencing needs of homeowners and business owners throughout the Treasure Valley area. Henry's Construction & Treasure Valley Fence specializes in cedar, vinyl, and ornamental fence construction with a dedication to quality on each and every project. We strive to employ team members who want to provide the customer with a final product they can appreciate for years to come. We take this commitment personally and get great satisfaction in ensuring a happy customer and a team experiencing the satisfaction of a project well done!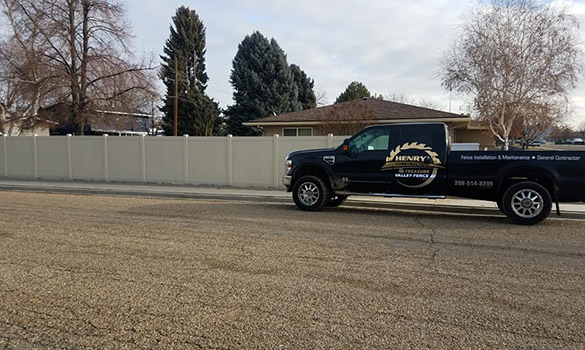 Why Choose Us?
Our team receives continuing education, stays current in industry knowledge and standards through the AFA, and has an opportunity to become Certified Fence Installers. Here are few other reasons to choose Henry's Construction & Treasure Valley Fence for your next project:
We have the capability to design and construct your cedar, ornamental iron, and vinyl fencing needs.
We work with you to ensure the fence is high-quality and durable, addressing any specific construction challenges.
We are fully licensed and insured in Idaho, which means our customers can count on their property being well taken care of and free from liability concerns.
We have built strong connections in the Treasure Valley area to provide quality materials at a reasonable price.
We guarantee our service and help with the manufacturer warranty, where offered.
We want our customers to love the final design and know they can depend on Henry's Construction & Treasure Valley Fence for future needs. Preview our work in our portfolio and schedule a time to visit with us about your project or specific needs.
Due Diligence When Hiring a Contractor in Idaho